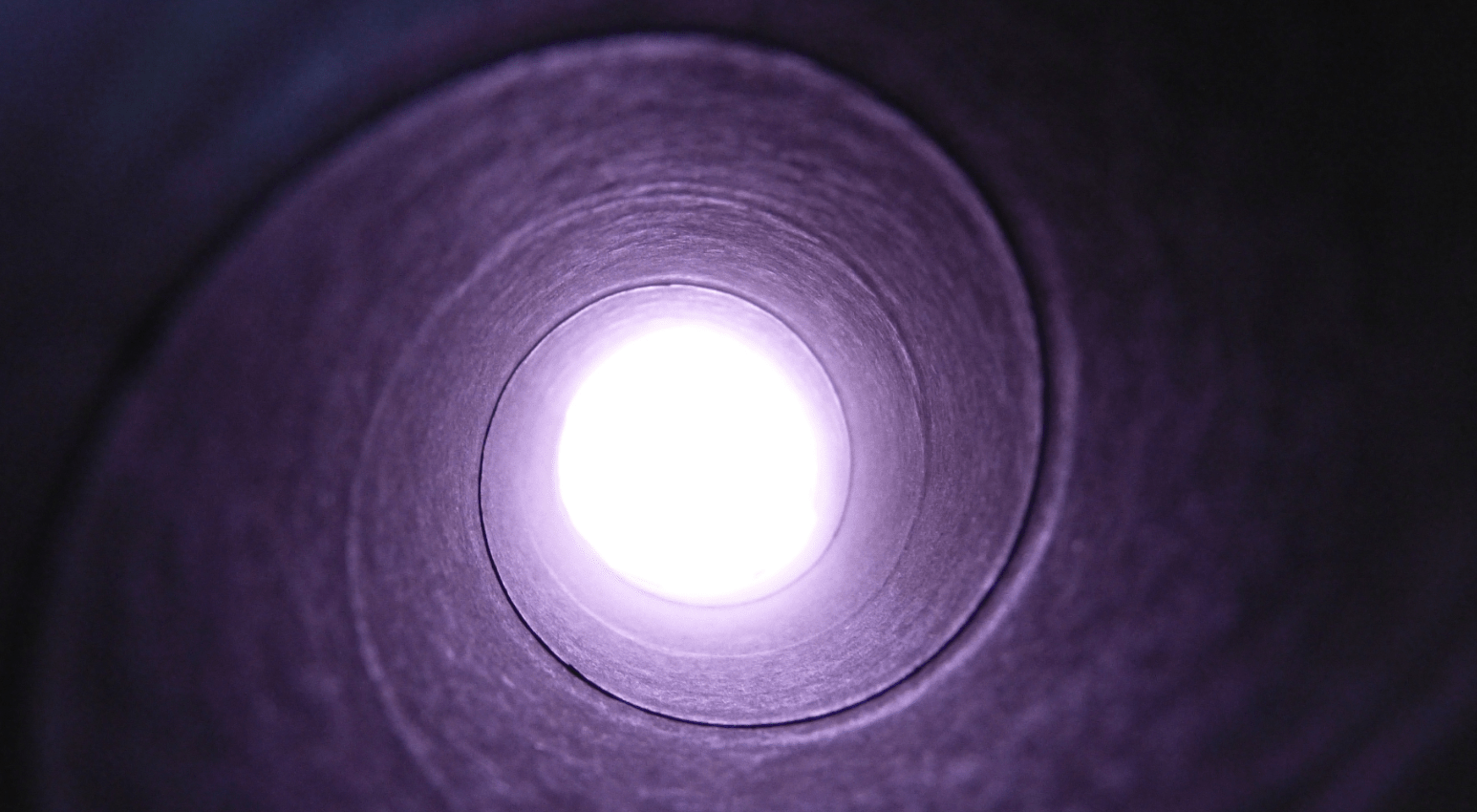 Sydney, Australia, NSW and Denver, Colorado, September 7, 2023 — iluminr, the platform that brings Agility to life through gamified engagement, today released iluminr Learning Loops.
This innovative feature represents the final arc in the test-respond-learn process, a pivotal component of emerging Operational Resilience regulatory policies. Learning Loops empower organizations to capture, integrate, and apply learnings from Microsimulations and live response, driving continuous learning at scale and enabling adaptability in today's ever-changing business landscape.
Joshua Shields, CEO and Co-founder of iluminr, highlighted the transformative impact of Learning Loops.
"Learning Loops are a gamechanger for organizations navigating an era of relentless and fast-paced change. In an environment where response strategies must adapt as swiftly as change itself, Learning Loops ensure that businesses can continuously optimize their decision processes, delivering the exceptional services their customers rely upon."
Learning Loops offer compelling value to organizations and provide distinct benefits to risk, resilience, and compliance leaders focused on the virtuous flywheel of Operational Resilience, including:
Real-time Response Strategy Improvement
Learning Loops provide a continuous stream of data and insights about the response process, enabling organizations to identify and address issues promptly. This leads to real-time response strategy improvements, enhancing efficiency, reliability, and quality. Ultimately, this results in increased customer satisfaction, reduced risk, and lowered operational costs.
Informed Decision-Making
Learning Loops deliver data-driven insights that empower decision-makers to take informed action based on change. Informed decisions lead to more effective decisions, optimized resource allocation, and better risk management, ultimately improving overall performance and competitiveness.
Adaptability to Change
Learning Loops facilitate adaptability by providing ongoing information about how response strategies must respond to changing conditions. Organizations that embrace Learning Loops can quickly pivot in response to unexpected challenges, ensuring resilience and agility in an ever-evolving environment.
Stakeholder Engagement and Trust
Involving stakeholders in the Feedback Loop process fosters trust and collaboration. Engaged stakeholders are more likely to provide valuable input and participate in resilience-building activities, creating a collaborative culture that fuels innovation and continuous improvement.
Regulatory Compliance
Learning Loops help organizations monitor and demonstrate compliance with regulations and standards, directly supporting the requirements for continuous learning in a time of persistent strategic and operational disruption. Learning Loops simplify compliance reporting regimes, make continuous improvement standard operating procedure, and reduce the risk of regulatory penalties and reputational damage, preserving the organization's integrity, customer confidence, and market position.
Marcus Vaughan, Chief Growth Officer and Co-founder of iluminr, emphasized the feature's potential to foster collaboration and stakeholder engagement.
"Learning Loops are not just about data; it's about driving positive change within organizations. By engaging stakeholders at all levels, we are fostering a culture of improvement and innovation."
Learning Loops is part of Critical Event Rooms and are now available to all iluminr customers.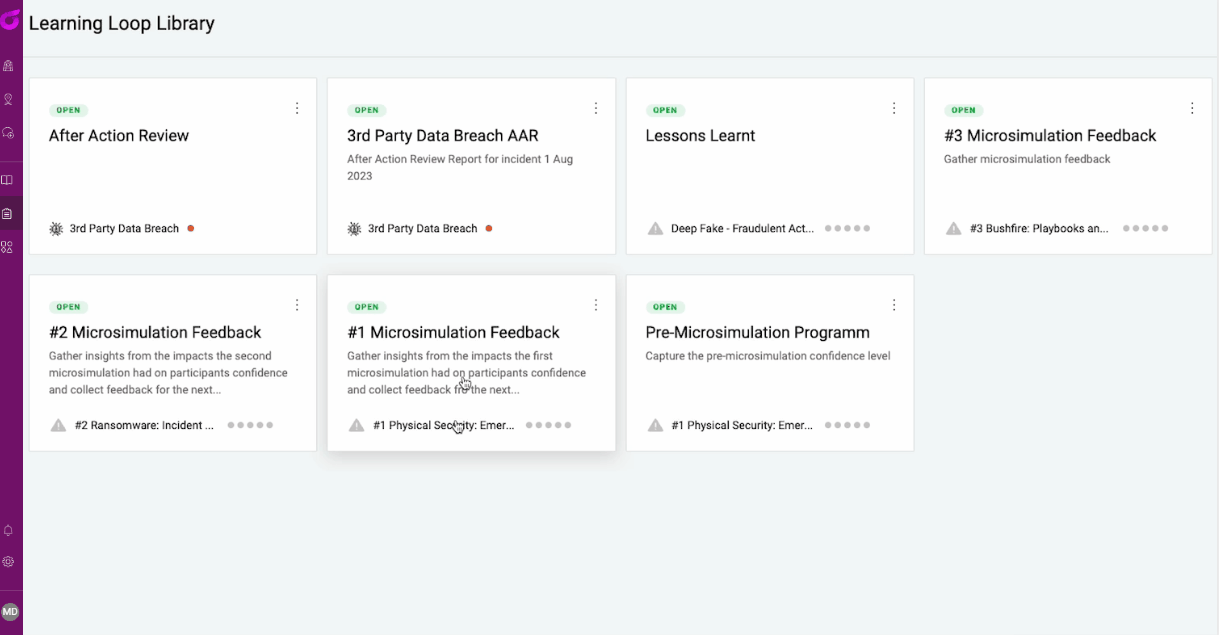 About iluminr
Bring resilience to life with iluminr. iluminr's cloud-based platform supercharges engagement in risk awareness and resilience, streamlines preparedness, and empowers agility so teams can thrive through fast-paced change, leveraging:
Microsimulations – Drawing on years of annual simulation experience, iluminr's award-winning Microsimulations take all the best components of traditional tabletop exercises, distilling them into 15-minute digital simulations. These short experiences create "aha" moments, subsequently increasing stakeholder engagement and bolstering preparedness. Because Microsimulations are short and delivered digitally, they can be integrated into regular operations – helping organizations build muscle memory in response capability throughout the year, all while addressing regulatory requirements.
Mass Notifications – Protect people and operations with lightning-fast emergency notifications delivered via channels they use every day. iluminr's communications module is so simple to use, there's no training required. The module also offers turnkey integrations to ensure all your communications reach the right people at the right time, and an interactive communications dashboard displaying status updates, polling results, and responses in real-time.
Critical Event Management Rooms – Turn data into actionable insights to support better decision-making during an event. Access continuity and response plans, conduct incident assessments, collaborate and manage the event on digital whiteboards, and activate teams through automated playbooks delivered wherever their team members are, including Microsoft Teams and Slack.
Threat Intelligence – Through global threat monitoring and automated alerts for events such as floods, extreme temperatures, or power outages, organizations can proactively communicate with key stakeholders and get ahead of any situation before it escalates into a full-blown disaster
To learn more iluminr's solution for risk-aware and resilient organizations, please contact our team today.
Media Contact:
Paula Fontana
VP, Global Marketing, iluminr
paula.fontana@iluminr.io